What We Believe
Central adopts the Southern Baptist Convention's Baptist Faith and Message 2000. You can read the message in full at the Southern Baptist Convention's website.
If you believe the Lord is leading you to join Central, we have a process by which we journey together to ensure that this is the place the Lord is leading you. You may speak with our pastor or Steven Prinz if you are interested in learning more about this process.
About Our Leadership
Johnny Bridges, Pastor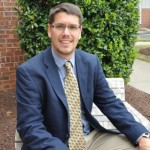 Our pastor is a man that believes and preaches God's Word. He graduated from North Greenville College with a BA in Christian Studies. He also graduated from Southeastern Baptist Theological Seminary with a Masters of Divinity focusing on Christian Education. Pastor Johnny and his wife April have been ministering to families since 1994. They have served Central since 2009. They have three children; Noah, Joshua, and Noelle. His favorite Bible verse is Proverbs 3:5-6, "Trust in the Lord with all your heart, and lean not on your own understanding; but in all your ways acknowledge Him and He will direct your path". Contact Johnny at
Johnny Bridges.
Greg Phillips, Music Minister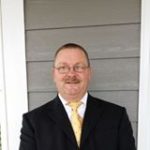 Greg is currently serving as our part-time Music Minister, and
we are so grateful for his passion to ser the Lord through music.
Clay Jones, Youth Pastor and Missions Minister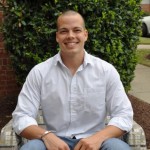 Clay is currently enrolled at Liberty University pursuing a BA in Biblical and Theological Studies. Clay began his ministry with Central in 2015. His passion and role at Central is to train our students in the Word of God and equip our church to be God's hands and feet in making disciples of all nations through local and international missions. Clay also serves on the Broad River Baptist Association's Missions Team as a voice for North American missions.
Clay's favorite verse is Philippians 1:21, "For to me to live is Christ, and to die is gain. Contact Clay at Clay Jones
Steven Prinz, Connections Pastor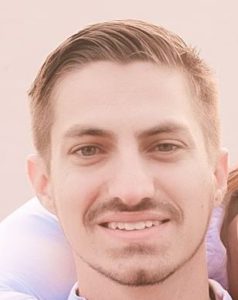 Steven is our Connections Pastor at Central, he can help you get connected if you are interested in visiting or are new to our church and looking for the right place to serve, Steven can help you connect!
Steven is enrolled at Liberty University Baptist Theological Seminary studying Evangelism and Church Planting. He and his wife Brittany have two children, Lacey and Braylin.
Steven's favorite verse is "But my life is worth nothing to me unless I use it for finishing the work assigned me by the Lord Jesus-the work of telling others the Good News about the wonderful grace of God" ~ Acts 20:24. Contact Steven at Steven Prinz.
C
arol Baca, Administrative Assistant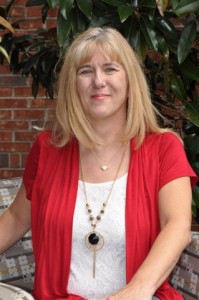 Carol is the warm welcoming voice you will hear when you call our church. She has a heart for ministry and has served Central since 2007. She is very helpful in assisting our pastors in their ministries. She loves the Lord with all her heart and enjoys serving Him in whatever He leads her to do. She is a graduate from Spartanburg Community College in Computer Science and Business. Her favorite Bible verse is John 14:1-3, " Let not your heart be troubled; you believe in God, believe also in me. In my Father's house are many mansions; if it were not so, I would have told you. I go to prepare a place for you. And if I go and prepare a place for you, I will come again and receive you to Myself; that where I am, there you may be also. Contact Carol at Carol Hyatt