SUNDAY MORNING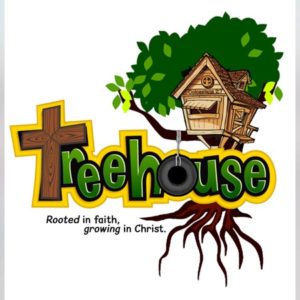 Ages 4 – 5th Grade
The Treehouse is our Kidz Ministry here at Central. Grounded in the principles outlined in Colossians 2:7, we want to be a ministry that offers your child with the ability to grow their roots in Christ and allow their lives to be built on a foundation only He can offer.
Our Treehouse ministry allows us to teach the Word of God in a fun and discipleship focused environment. Our goal is to present Biblical truth in ways that intrigue your child and spark a desire for them to strengthen their personal relationship with Jesus Christ. We will utilize a variety of interactive teaching tools including videos, hands on activities, skits, games, small groups and more to teach them the wonders of God. Our ministries are taught by a diverse team of dedicated teachers who are committed to loving your child and teaching them the Bible on an age-appropriate level.
Sprouts
Our energetic Sprouts group is comprised of our 4 year olds through 1st grade. This age group learns best when actively engaged in the Word of God. We strive for them to learn the core truths about God, how much God loves them and the great plans He has for their lives. Our desire is for these kids to begin to walk out their faith in their daily lives!
Roots Then comes our 2nd to 5th grade kids…our Roots ministry! These kids are entering a critical phase of life where their faith and relationship with Jesus Christ will be the roots which ground their decisions, actions and life direction. We engage this age group with more detailed activities that allow them to solidify their knowledge of the Word of God and build their faith in Christ.
On Sunday Mornings…10:30am
Treehouse ministry offers an interactive and age-appropriate service immediately following a joint time of corporate worship. We want our children to be able to see their loved ones worshiping God and learn from their everyday role models, you, their parents or guardians, how to praise God! We leave from service and head to our Treehouse to dig into God's Word on an age-appropriate level!
On Sunday evenings…5:30pm
Children begin Sunday nights in fellowship with our entire church by joining for the Fellowship of Believer's Meal. As the adults begin Bible Study, our children engage in KidzConnect, an interactive time of fellowship, fun and hands-on learning to enhance their Christian walk.
On Wednesday evenings…6:30pm
Our children explore Scripture through fun, hands-on Bible stories, games, music, crafts and much more! Our goal is to build an deeper knowledge of God's Word that allows a hands-on exploration of Scripture. As these children are able to navigate the Word of God, they learn how to read and apply His Words to their life. We hope that this creates a hunger for Bible study that will extend into their daily lives.
We are excited for these new opportunities and the children that God has entrusted us with here at Central. We look forward to implementing His Will for our children and hope to be a partner with families to help grow your child's foundations in the Word of God, strengthen their personal relationship with Jesus Christ and encourage your kids to become bold disciples for Christ.