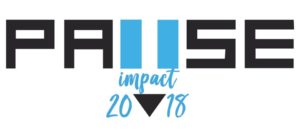 **PARENTS OF YOUTH: The Impact Weekend Schedule is on the Student Page. Click on Ministries, then Students for all the information you need about Impact Weekend, March 9th – 11th.
Valentine's Day is right around the corner!
Do something truly meaningful for your spouse and sign up for The Art of Marriage conference.
*Sign up before the end of February and get 10% off!
-For more than three decades Family Life has hosted marriage conferences attended by more than 2.5 million people worldwide. Now Family Life brings you The Art of Marriage, and all-new video-based marriage event created to help couples fully experience God's plan for marriage!
This e

…

vent is not just for Central, it is for our community. It is a Family Life event hosted by Central.
**SIGN UP INFORMATION***
www.eventbrite.com
Search for: Art of Marriage, Gaffney, SC
Hosted by Central
-SIGN UP by February 28th and get 10% off!
Discount code: (earlybird)
Other discount codes are:
For Pastors, 50% off: (pastor)
For law enforcement and military, $10.00 off: (thankyou)